In the past few weeks, the rock n roll world has lost a couple of legends with the passing of Chris Cornell, front man of the group Soundgarden, and Gregg Allman, founding member of the legendary Allman Brothers Band. Both of these guys were unique talents the likes of which we will never see again. 
We've lamented about how the likes of Chuck Berry. Let's hope that some of the remaining rockers and stick around for a while and continue bring us great music!
Brand New Feature – Select Seven
Roots Rock Review has launched a brand new periodic feature which looks at seven select albums that were recently released. this initial incarnation features the following seven albums:
All For Loving You by Alexis P Suter
Furnace by Dead Man Winter
The Kingdom Belongs To a Child by Cashavelly Morrison
Maniac World by The Good for Nothin' Band
Moved to Duarte by Les Bohem
Rainmakers by AP Mauro
Two For the Blues by Generations
Recent Features
A Southern rock band with a truly original approach, the South Carolina based quintet Cranford Hollow seems to have found their niche with their fifth album, 2016's Color/Sound/Renew/Revive.
Review of Color/Sound/Renew/Revive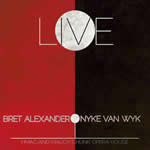 Live HMAC and Mauch Chunk Opera House came about as sort of a happy accident by Bret Alexander & Nyke Van Wyk, as a few 2016 live performances were recorded for other purposes but the resulting works are reinterpreted songs with fresh, new musical arrangements that are performed differently from original versions.
Review of Live by Bret Alexander & Nyke Van Wyk
A bit of a turn away from his early psychedelic-influenced work. Dr. John's Gumbo is a finely performed and produced tribute to the distinct, traditional music of Dr. John's hometown of New Orleans.
Top 9 Songs of Summer
We revisit a list of nine classic rock songs which in some way celebrate the season of Summer. Here we look at some of the great classic rock songs that explicitly mention or implicitly conjure images of Springtime.
 
See the Top 9 List
Classic Rock Review Recent Features
The Colour and the Shape by Foo Fighters – 20th Anniversary
Little Queen by Heart – 40th Anniversary
Are You Experienced by Jimi Hendrix Experience – 50th Anniversary
Flaming Pie by Paul McCartney – 20th Anniversary
Argus by Wishbone Ash – 45th Anniversary
Business As Usual by Men At Work – 35th Anniversary
All Classic Rock Album Reviews
Modern Rock Review Recent Features
Choice 5 for May 2017
April New Releases
Recent Videos